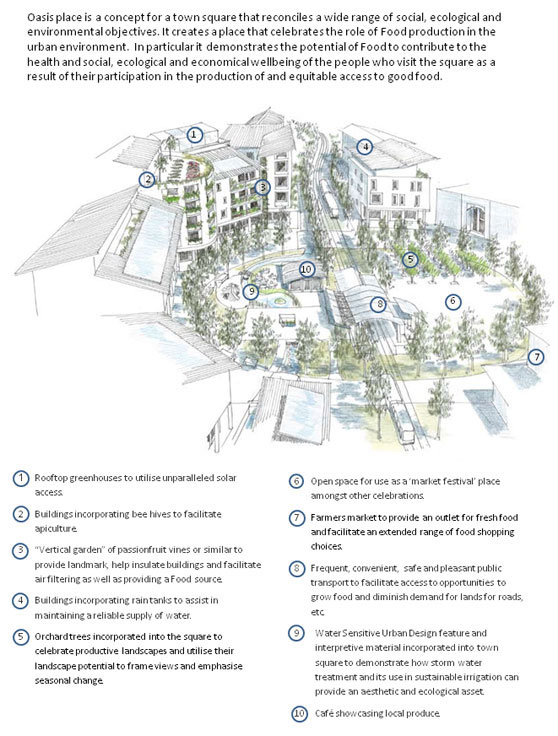 Food plays an essential part in human wellbeing. Facilitating access to healthy, tasty, nutritious food is essential for people to thrive, but it is by no means our only need. Inclusive Design seeks to design places that reconcile the imperative to improve access to good food with the other objectives of planning and urban design. In this way designing for sustenance can help improve our resilience in a challenging and unpredictable future and support our aspirations for:
· Attractive, liveable surroundings;
· Major reductions in the environmental footprint of our settlements;
· Stronger community interactions;
· Better shared spaces; and
· Resilient and fair access to the appropriate goods and services people need.